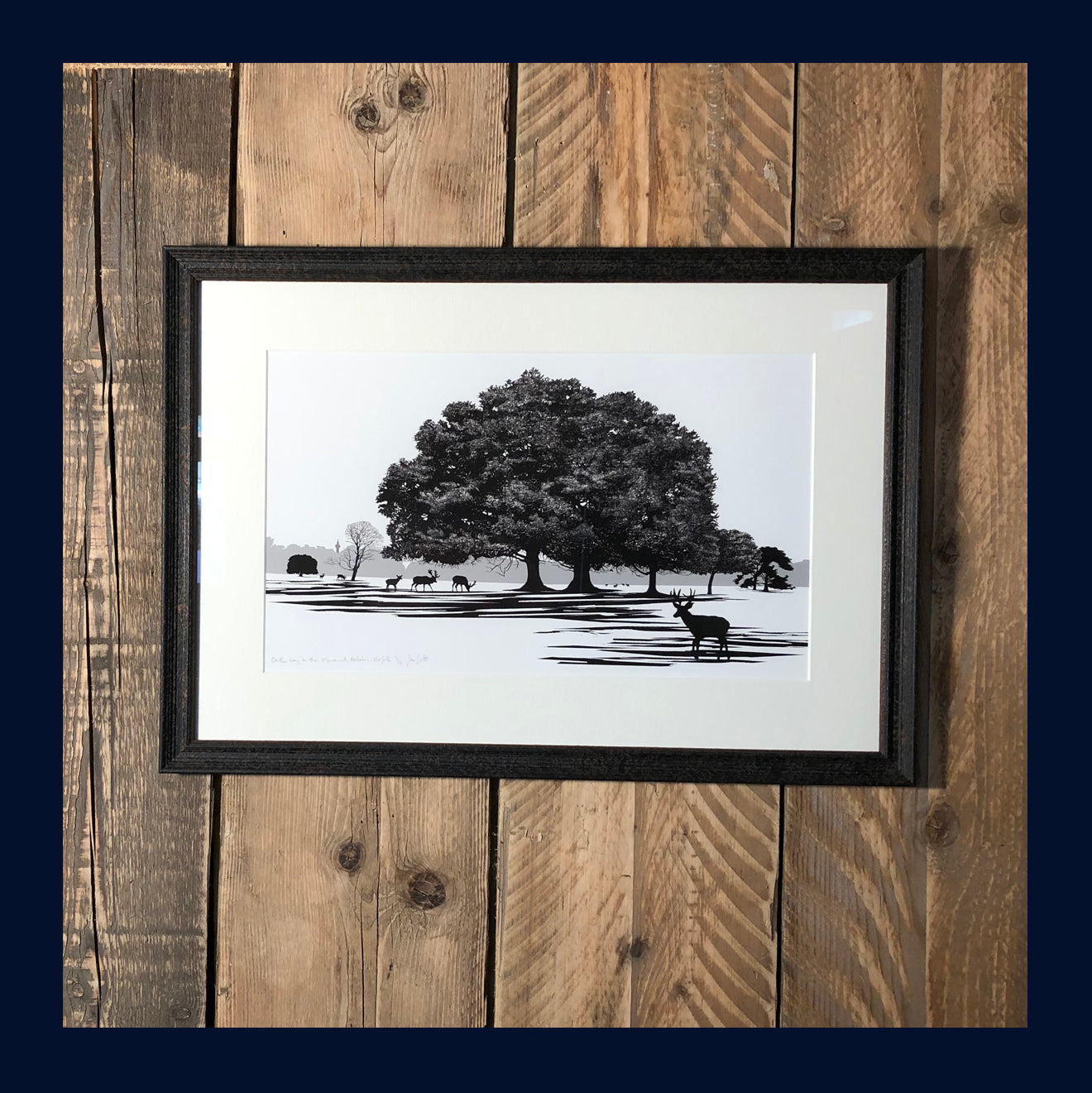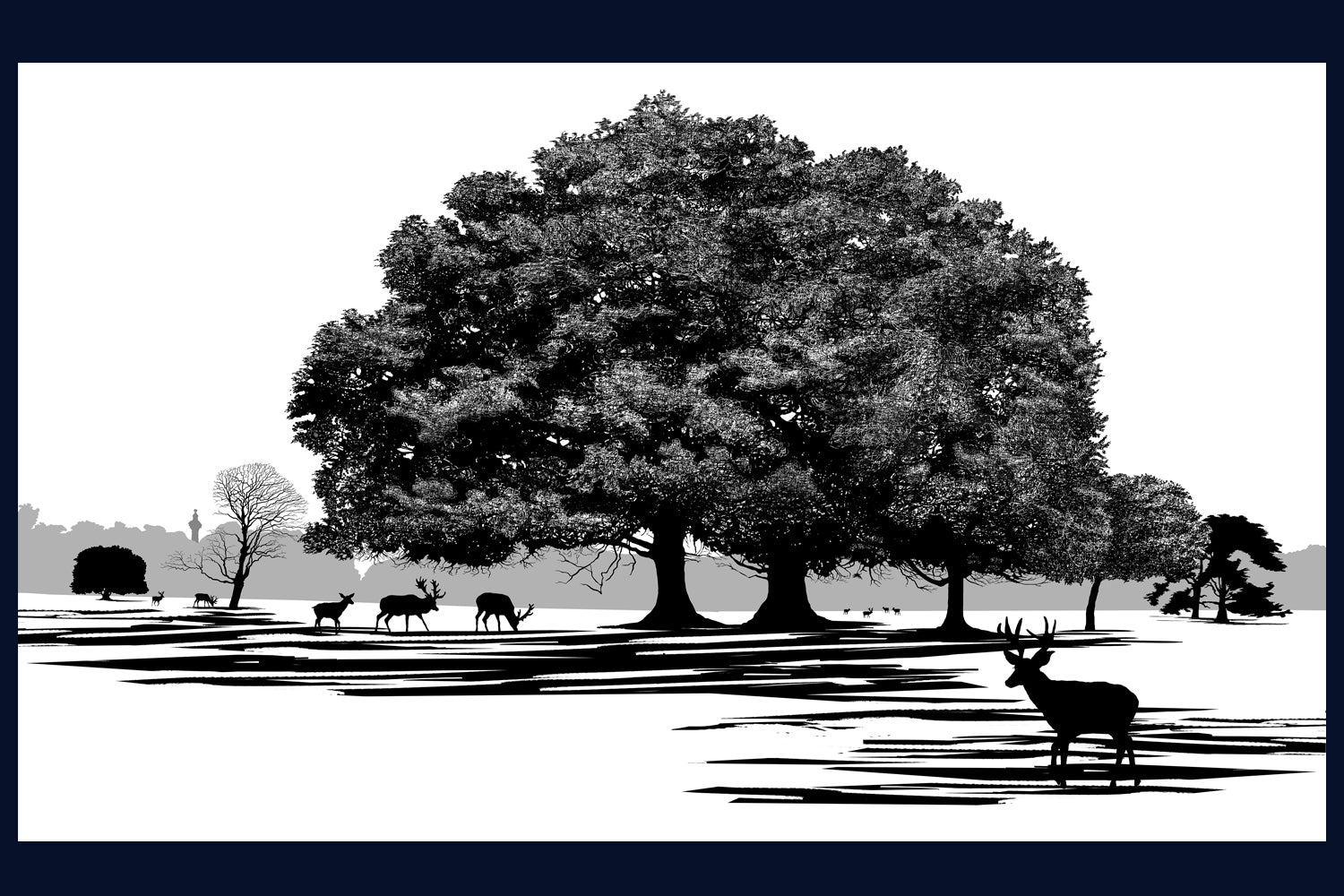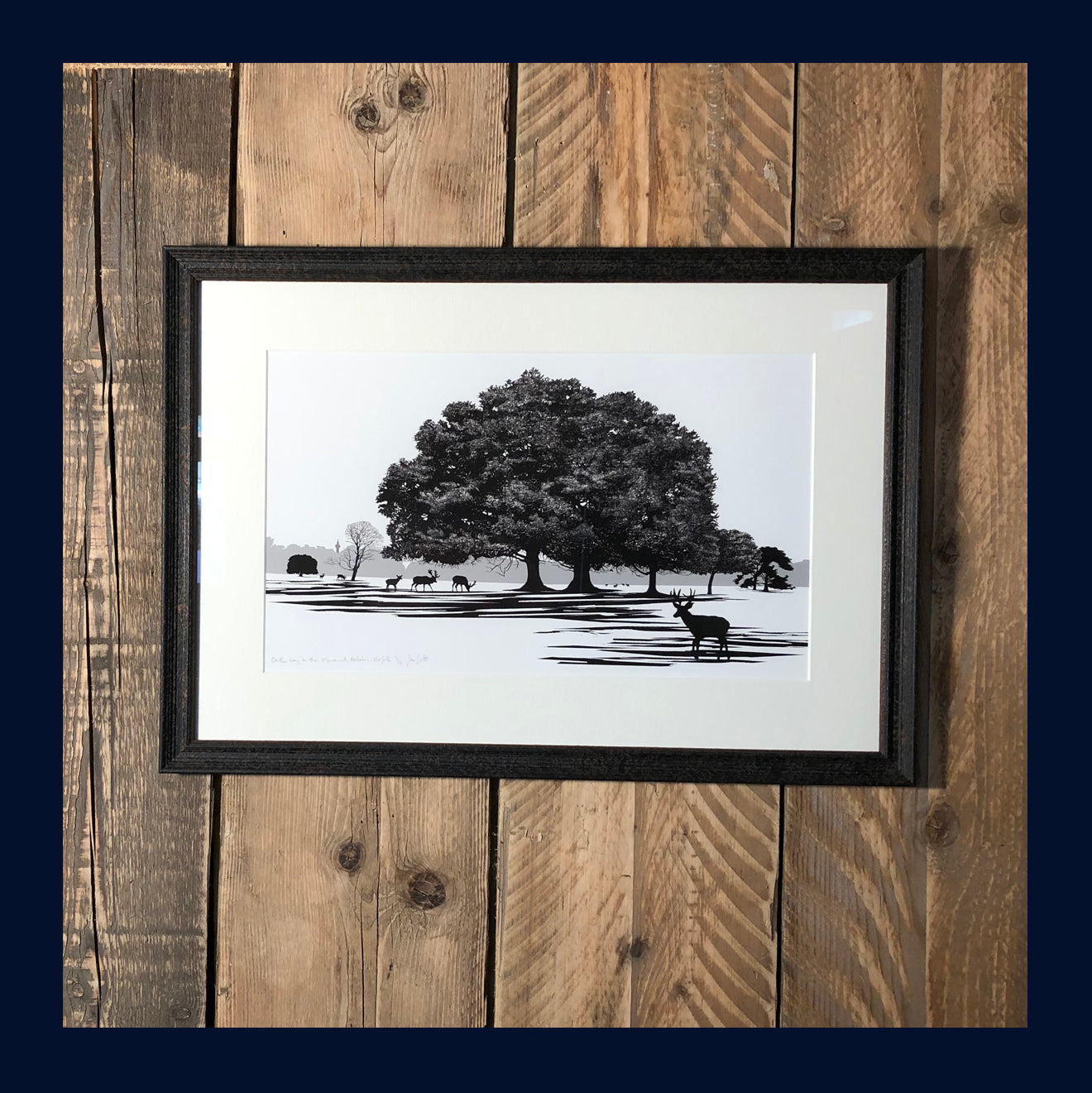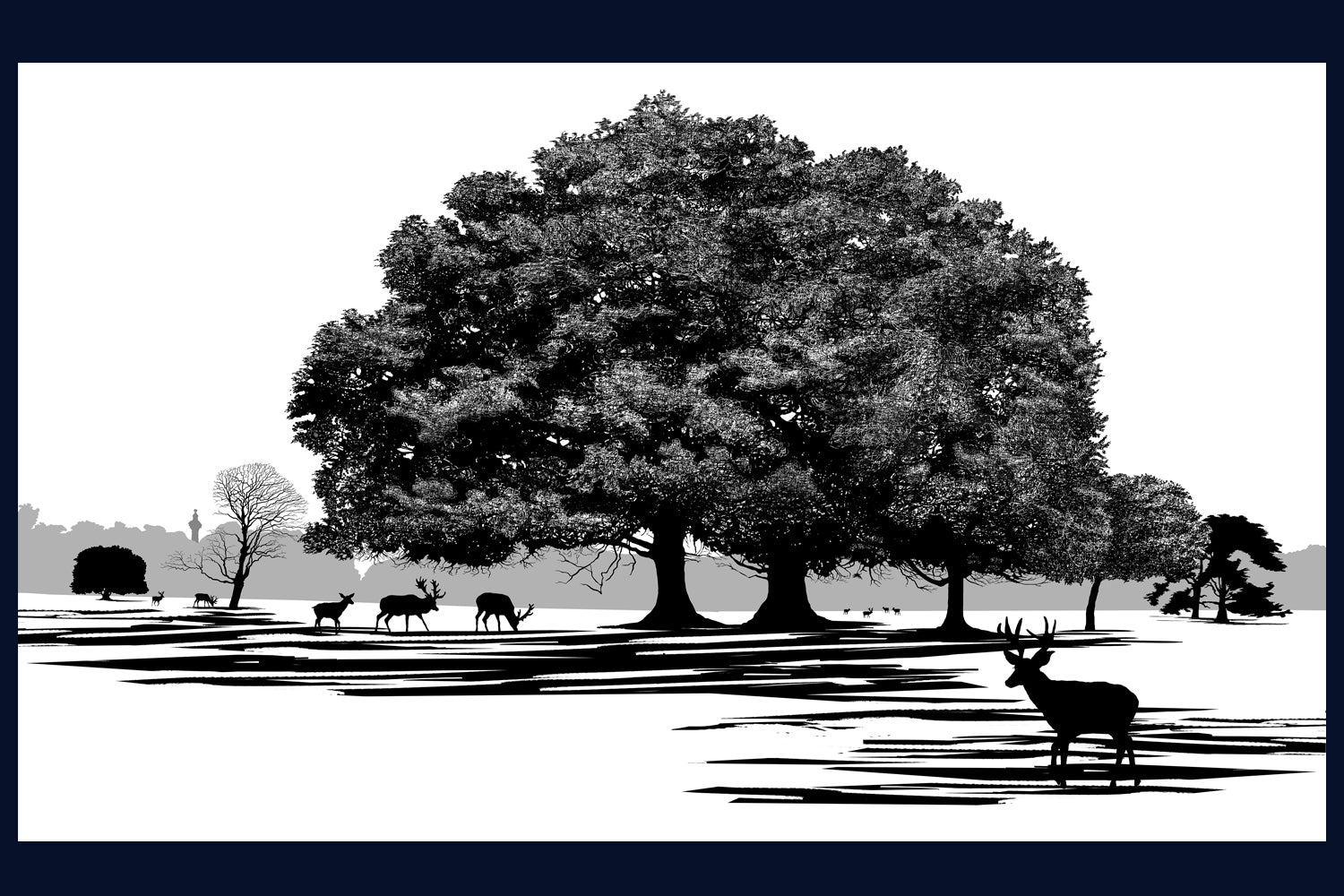 Framed On the Way to the Monument, Holkham, Norfolk. Limited Edition Fine Art Print
Arboretum Collection
Utopia: The Unexpected Gallery presents a collection of prints from original black and white drawings by multi-award winning artist Jac Scott. Inspired by the beautiful Norfolk landscape the sensitive renderings capture both a love of nature and a contemporary approach to drawing.


Framed On the Way to the Monument, Holkham, Norfolk, Fine Art Print
As you walk to The Monument, just looming out from the wood, you pass a stand of the famous holm oaks that grace the estate, whilst the herds of fallow deer that roam add a dynamic energy to this peaceful park.
Interestingly, the two cedars that feature in another Arboretum Collection drawing appear in the far right of the picture.
Find out more about the monument here
https://www.holkham.co.uk/visiting/the-park/the-monument
We only use the best quality art materials to showcase and protect our artwork
Limited-Edition Prints

Signed, catalogued, limited edition of 50, fine art prints, framed or unframed. 

Scott's original drawings are reproduced as giclée prints - a fine art digital printing process combining pigment based inks with high quality archival quality paper to achieve an inkjet print of superior archival quality, light fastness and stability.
The prints are created by specialist fine art printers and members of the Fine Art Trade Guild, on Hahnemühle Photo Rag 308 gsm 100% white cotton artist's paper. The paper has a lightly defined felt structure with a premium matt coating: perfect for detailed work. An acid & lignin-free classic with age resistance: specially designed for Fine Art applications.
Mount Board
The mount board is certified by the Fine Art Trade Guild for showcasing without fading or damaging the artwork material. 
acid free
1.4mm thick
crisp 45 degree bevel on inner edge
core is bright white
Framing
The print is displayed with a wide soft white mount, in a textured black/brown wooden frame.
Frame dimensions: 58cm x 45cm
Technique
Multi-award winning artist Jac Scott, a member of the Royal Society of Sculptors, approaches drawing in a similar vein to that of the traditional building process of creating a sculpture. The rhythm of multiple marks both build and extract until a form evolves from the ground. Her technique is paradoxically quick in hand movement yet slow to build.
Do you want to collect the picture from our gallery in Holt, North Norfolk or for us to send it to you?
Utopia charges a flat rate of £10 for all deliveries in the UK mainland unless stated otherwise. We no longer ship abroad.
Please note that a delivery charge will automatically be added to your basket for this picture (as most clients want them sent) but we will happily refund the amount, if you plan to collect the picture in person. In this instance, please contact us via email.