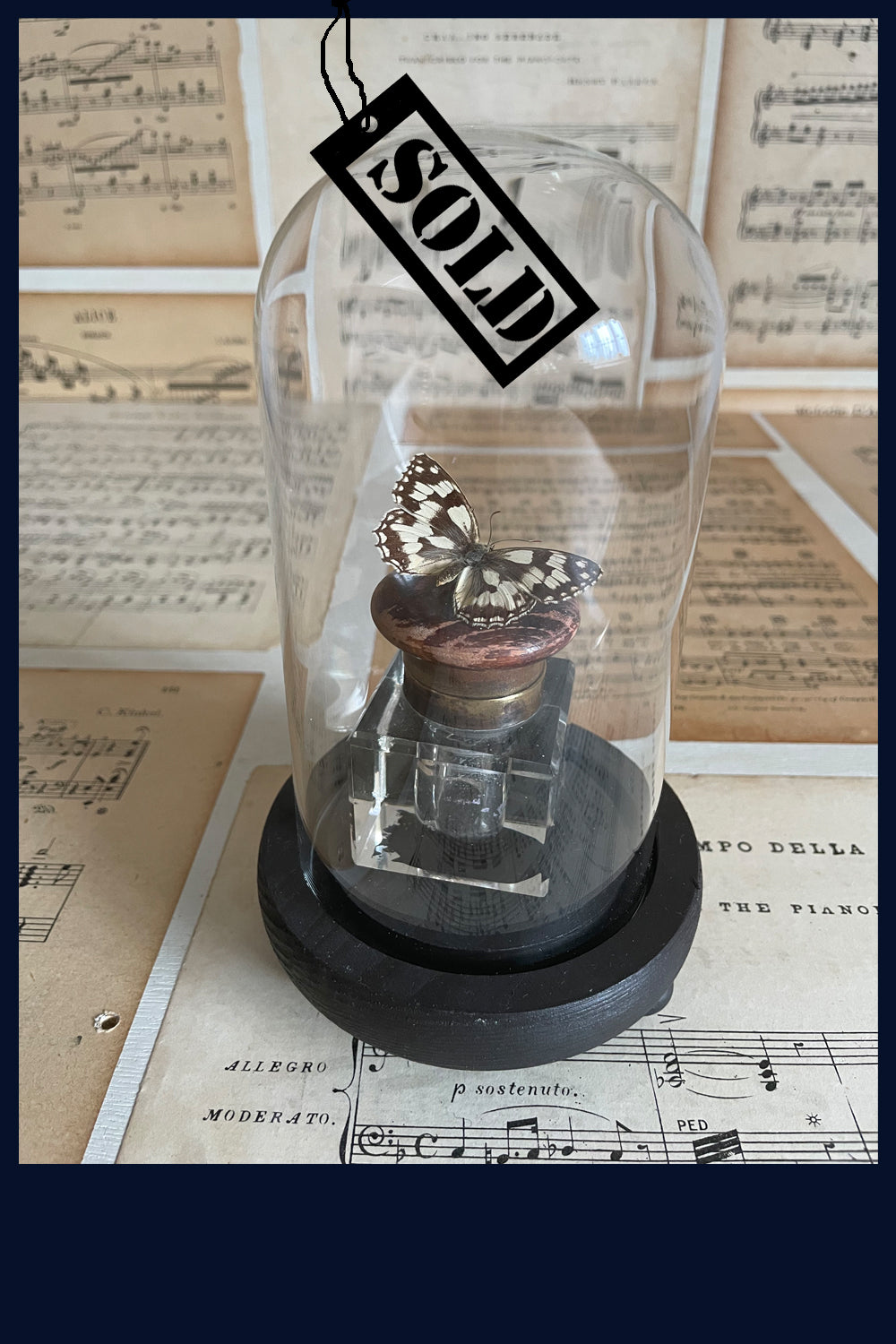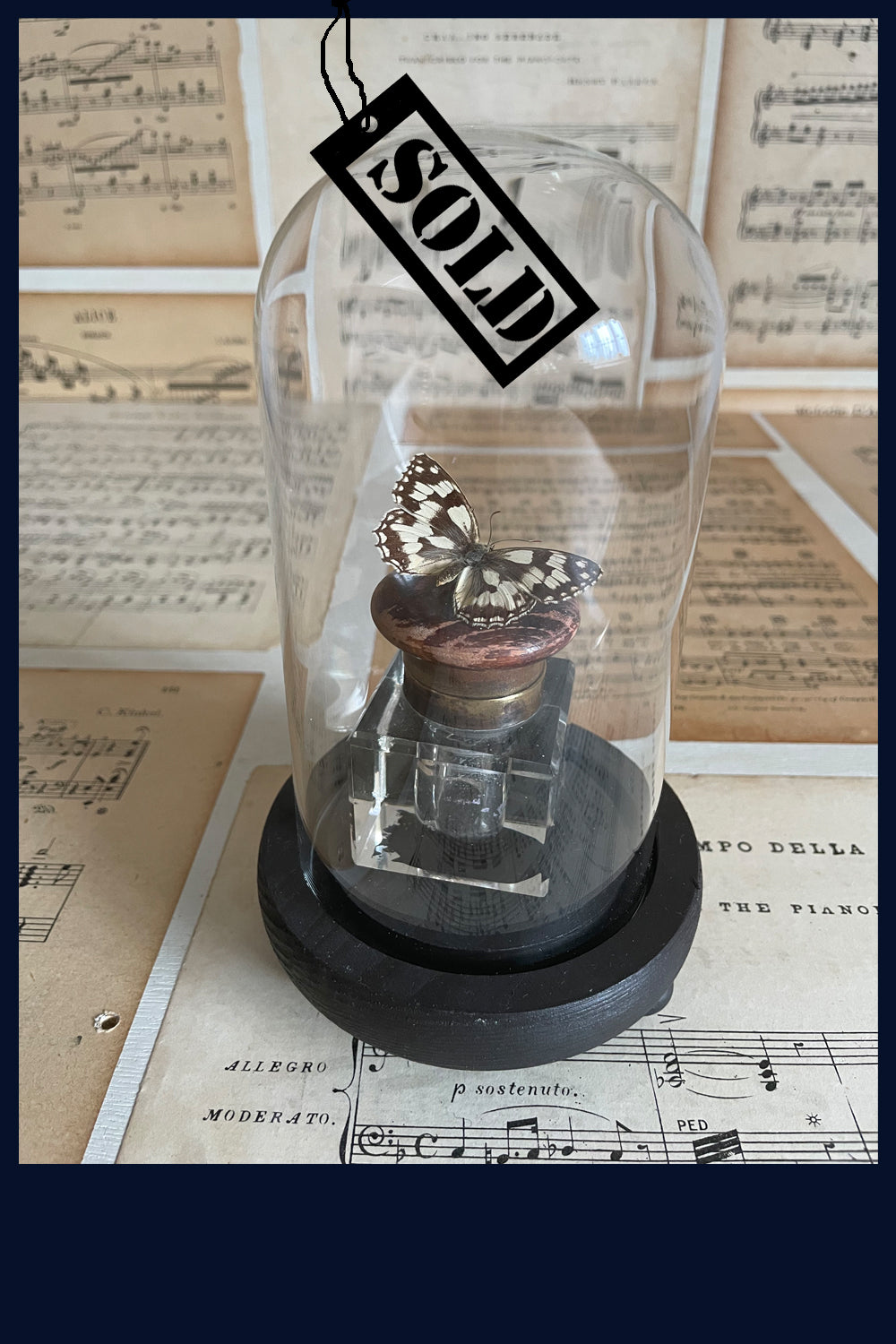 SOLD Enigma Variations Collection: Antique Cut Crystal Ink Well with a Vintage Butterfly in a Glass Display Dome
 Enigma Variations Collection: Antique Cut Crystal Ink Well with a Vintage Butterfly in a Glass Display Dome
SOLD
  The ancient greeks believed that a new human soul was born every time an adult butterfly emerged from its cocoon.
A beautiful old specimen butterfly from a museum collection, is placed on a lovely cut crystal, antique ink well with a wooden top and brass details.  This miniature world is presented in a new glass dome with a painted wooden base.
Dome Dimensions: height 18cm
PLEASE NOTE
We are passionate about nurturing the planet, our environment and all wildlife and therefore only endorse ethical and sustainable practices. 
Enigma Variations
Unexpected juxtapositions: where antique artefacts have a poetic dialogue with the natural. 




Due to the fragility of the glass dome and its contents we have reluctantly decided not to offer a delivery service on this creation. Please purchase and arrange collection with the gallery. Thank you.