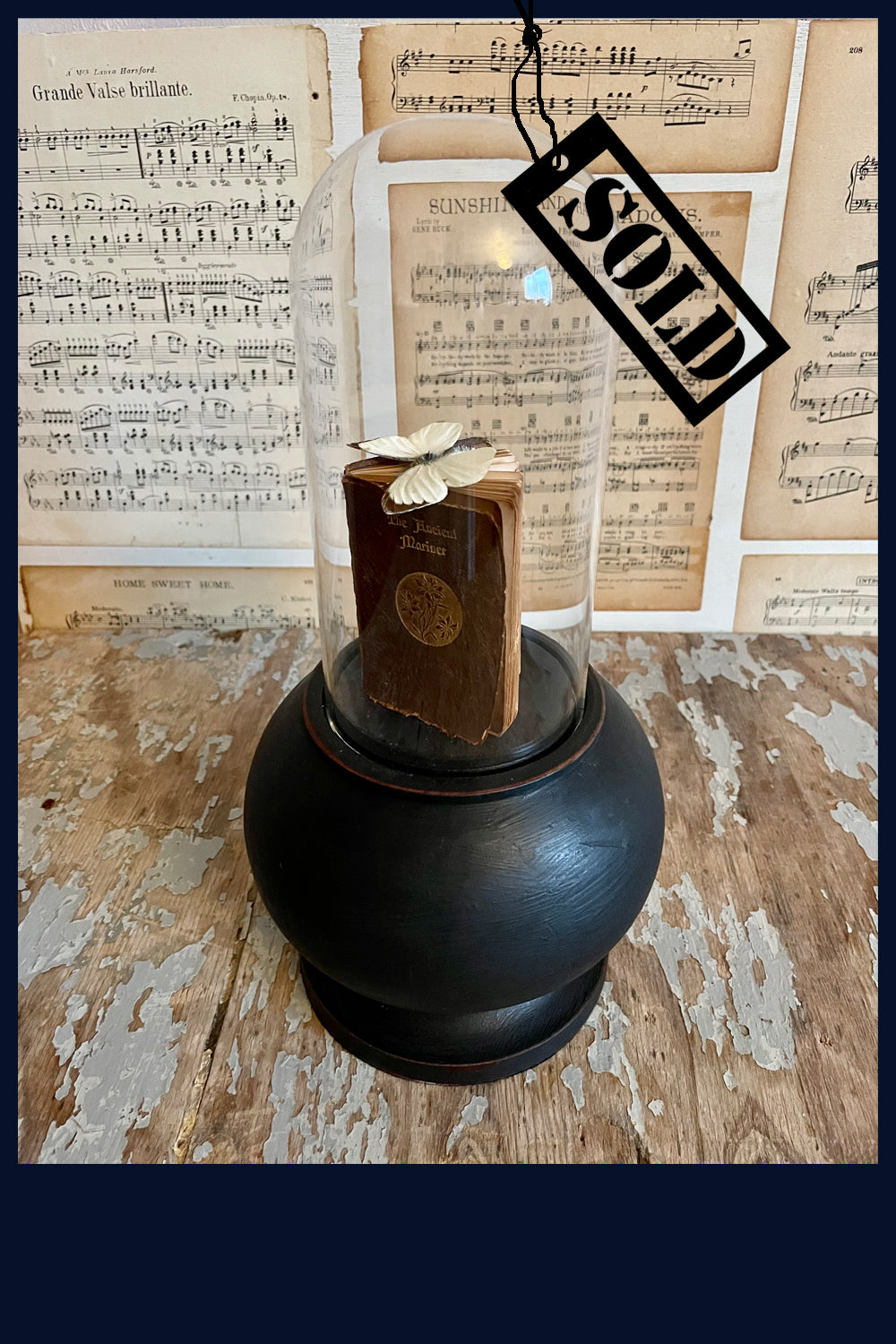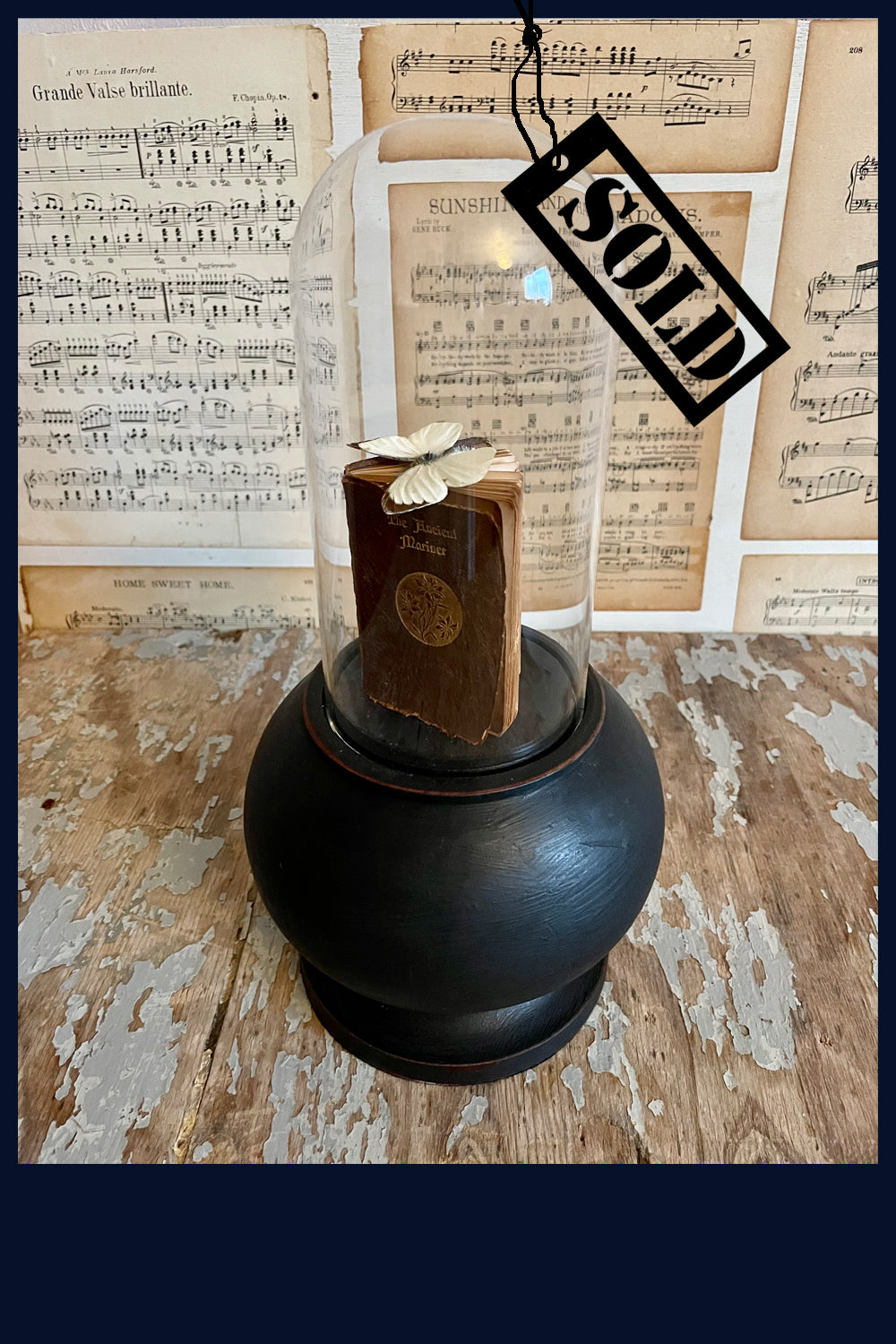 Enigma Variations Collection: Antique Miniature Book of The Ancient Mariner by Samuel Taylor-Coleridge, with a Butterfly in a Glass Display Dome


Enigma Variations Collection: Antique Miniature Book of The Rime of the Ancient Mariner by Samuel Taylor-Coleridge with a Butterfly in a Glass Display Dome
SOLD
The ancient greeks believed that a new human soul was born every time an adult butterfly emerged from its cocoon.
The beautiful vintage specimen butterfly is placed on a tiny antique leather bound volume of the famous poem The Rime of the Ancient Marina. This miniature world is presented in a glass dome with a base created from a Victorian table central column.
Dimensions: height 34cm x diameter 16cm
PLEASE NOTE
We are passionate about nurturing the planet, our environment and all wildlife and therefore only endorse ethical and sustainable practices. 
The insects we use are sourced from unwanted vintage collections.
Enigma Variations
Unexpected juxtapositions: where antique artefacts have a poetic dialogue with the natural. 




Due to the fragility of the glass dome and its contents we have reluctantly decided not to offer a delivery service on this creation. Please purchase and arrange collection with the gallery. Thank you.