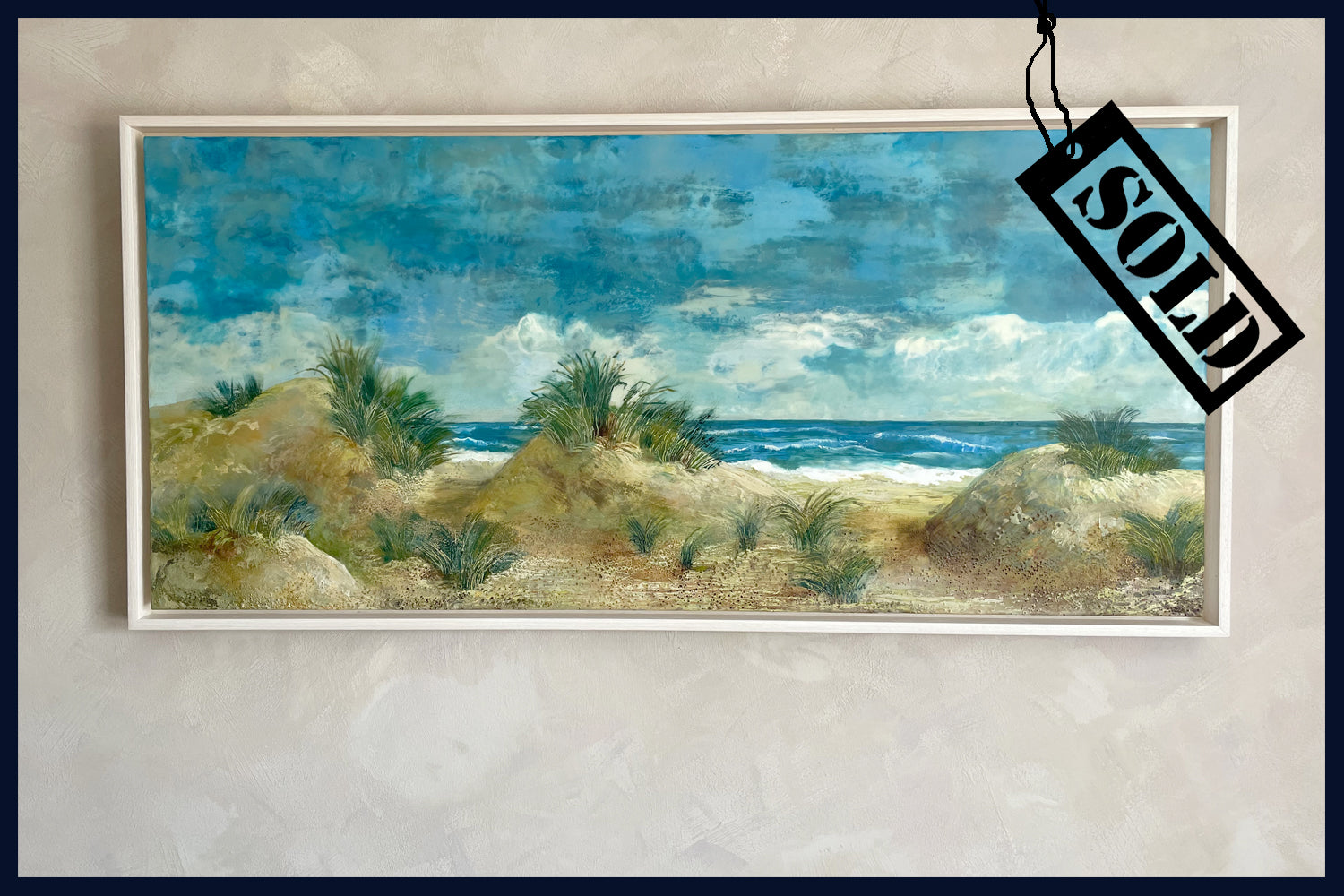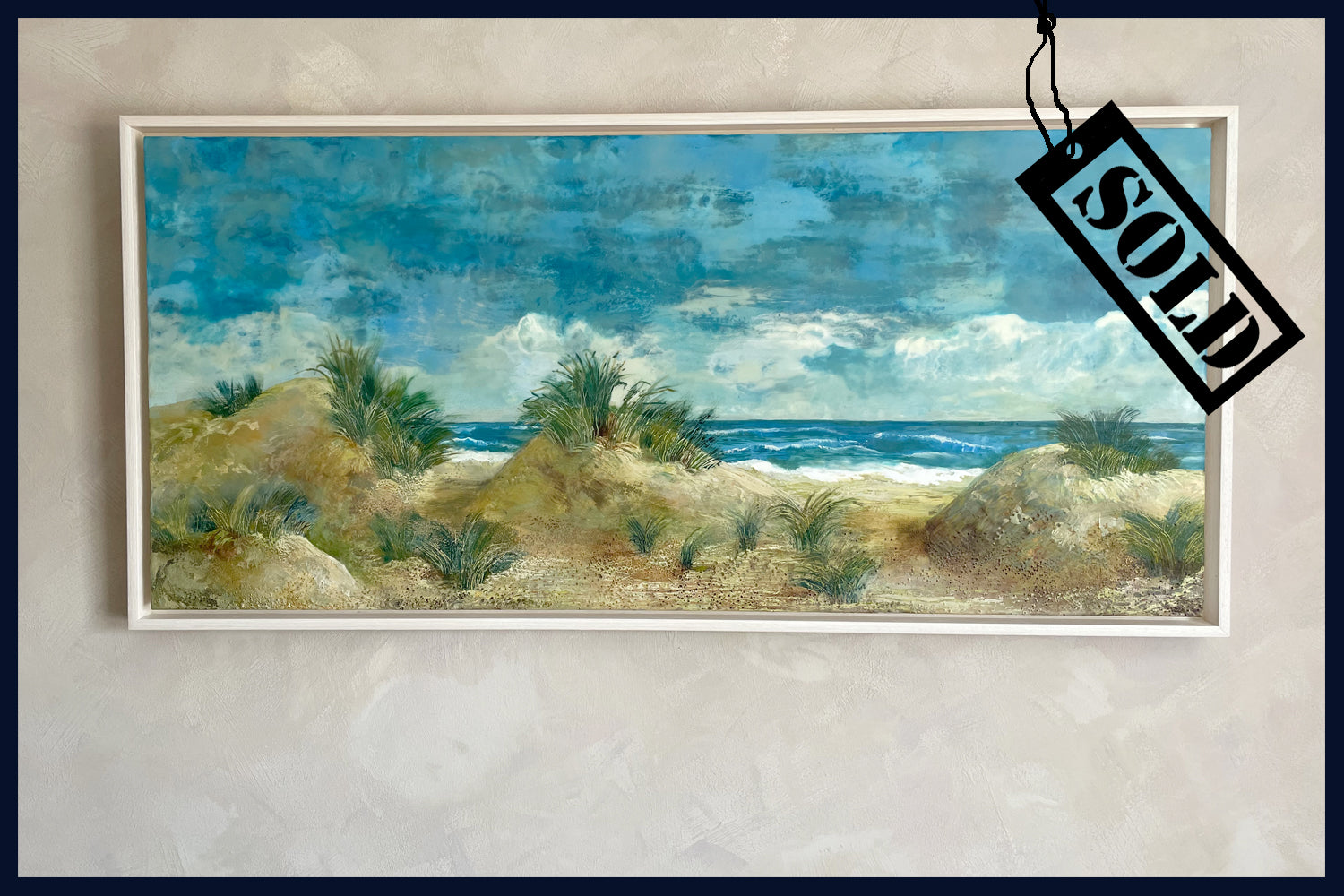 Linear Lands Collection: The Welcome, Holkham Beach, Norfolk. Original Painting
Linear Lands Collection: The Welcome, Holkham Beach, Norfolk. Original Painting
SOLD
That first welcoming view of the sea.
An original painting by multi-award winning artist Jac Scott framed in a white floating wooden frame.
The artist has signed the painting on the back with the title - both visible from the back of the frame.
Dimensions: 115 x 54 x 4.5cm
Fluid Lands Collection
The revelation of the panoramic beauty of landscape leads to a big explosion of broad strokes of emotion and energy captured in paint.
The ancient method of encaustic art was practiced by the Greeks and Egyptians with 2000 year old examples still in existence. Discover them in the British Museum. Wax and pigments are fused with heat which dries quickly capturing brush strokes, drips and textures. Encaustic art is an all consuming very physical practice.  One is seduced by the process of not just applying paint with a brush, palette knife or by pouring, but also the harnessing of heat to energise materials and move the liquids around. The fluidity of the process allows the materials to mix and metamorphose.
If you want to find out more about how and why I paint, then you may find this blog post of interest https://www.utopiatheunexpectedgallery.co.uk/blogs/news/materials-of-my-mother-tongue
Please note that we are unable to post this item due to its size and weight, however, we can recommend a courier should you wish to arrange collection from our gallery in Holt. Alternatively, if you prefer to collect in person then please notify us when you will be arriving, so that we can have the item ready for you. Many thanks for your purchase.