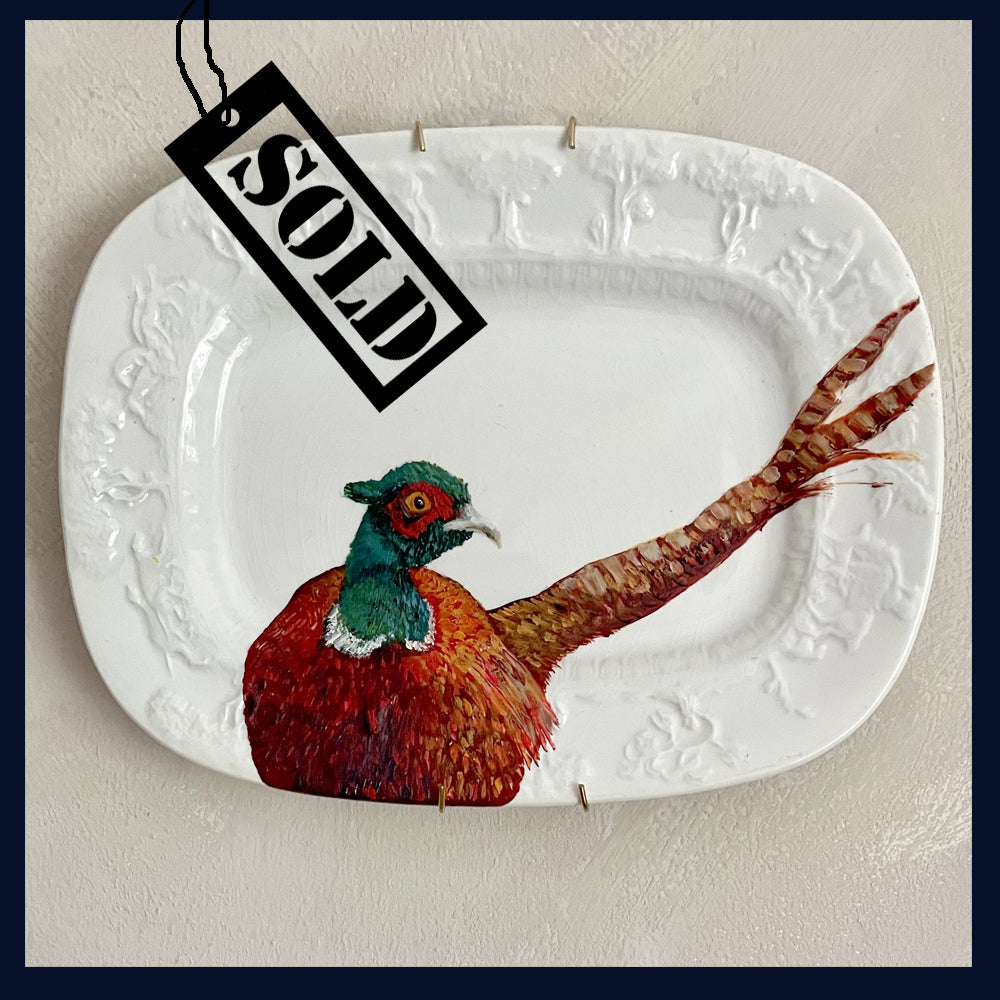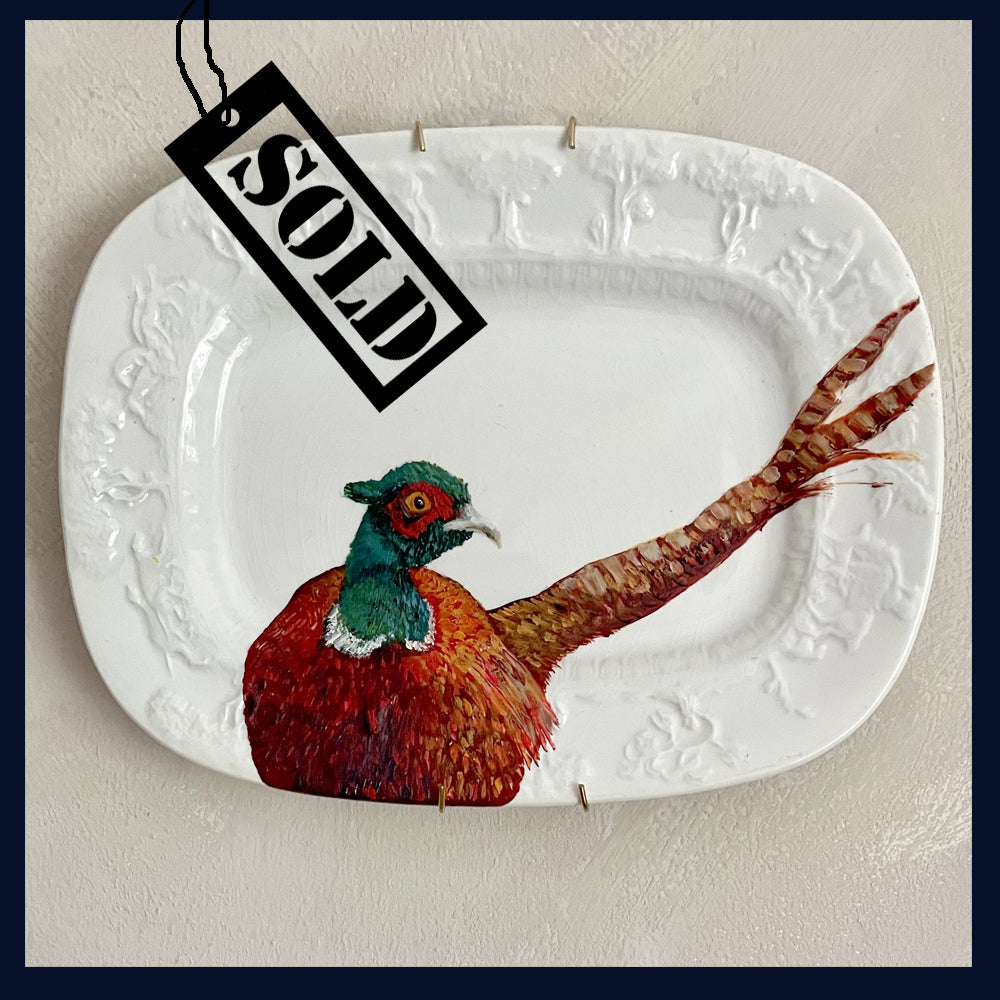 SOLD Plated: original fine art oil painting on a vintage plate - pheasant
SOLD An original fine art painting featuring a pheasant. 
The oil painting is by renowned artist Jac Scott, on a vintage white platter made by T. G. Green & Co. Ltd in the Hunt Club design. The plate has an ornate embossed edge featuring a hunting scene. 
Diameter 23.5 x 18cm
On the back of the plate is the title of the painting and the artist's signature.
These simple still lifes look great on their own or even better in a group. Building a plate-scape is simple as they are ready to hang with a brass plated hanger, so super quick and easy to attach to your wall. Alternatively, you could place the plate on a special stand.
It's fine art on a plate only - don't ever use them for eating or put them in your dishwasher!
Utopia charges a flat rate of £10 for all mainland UK deliveries. We no longer ship abroad. Postage will be refunded if you request collection in person from our gallery in Holt - please email us.