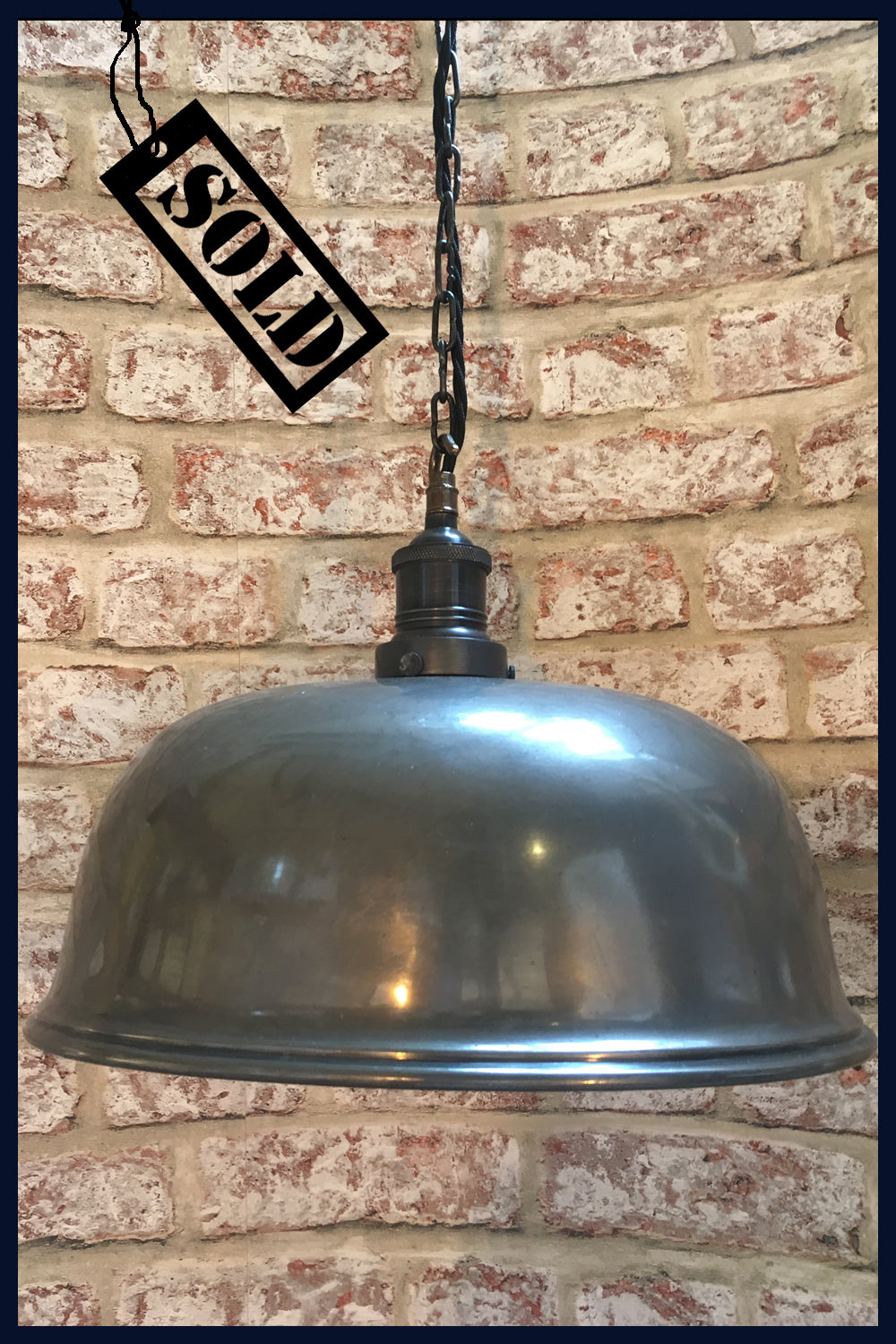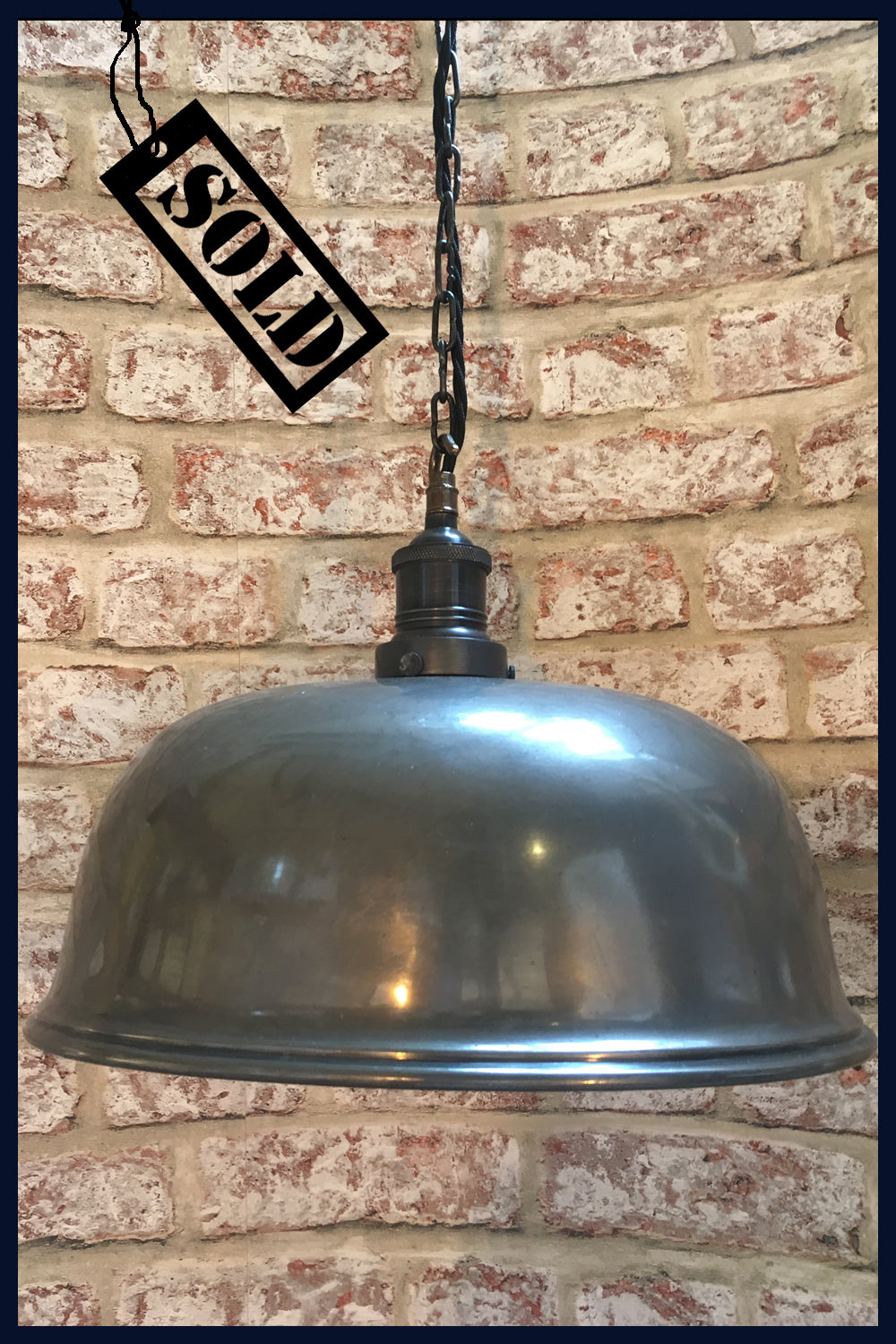 Raw 103 Antique Pewter Food Cloche/Meat Dome Pendant Light
Antique Pewter Food Cloche/Meat Dome Pendant Light
SOLD
An antique pewter food cloche/meat dome that has been transformed by Utopia into a unique pendant light. This repurposed antique makes a striking contemporary statement as a light with its dull waxed finish.
This light looks great with the modern retro-style LED filament that provides a great light at low cost, without any heat build up.
There are no significant dents or scratches to the antique, however the item shows some wear commensurate with its age.
The light comes complete with gunmetal fittings: Edison/screw bulb holder with cord grip & hook, a black metal disc/drum ceiling rose with cord grip & hook, 1 metre chain and retro-style black twisted fabric cable.
LIGHTING IDEAS - these lights look great on their own or in a line above a table or worktop. Contact us if you'd like us to design a multiple pendant.
Dimensions diameter of dome base 35.5cm long x 28cm wide.
Raw Collection
The Raw Collection captures an elemental grandeur for interiors wherein the essence of beautiful materials is celebrated in the raw. The main inspiration for this stylish contemporary collection is the four natural elements: fire, air, earth and water.  Through harnessing the juxtaposed energies of: metal, wood and stone a natural dynamic in design evolves.
Utopia charges a flat rate of £10 for all deliveries in the UK mainland. If purchasing from outside the UK please contact us for a shipping quote.