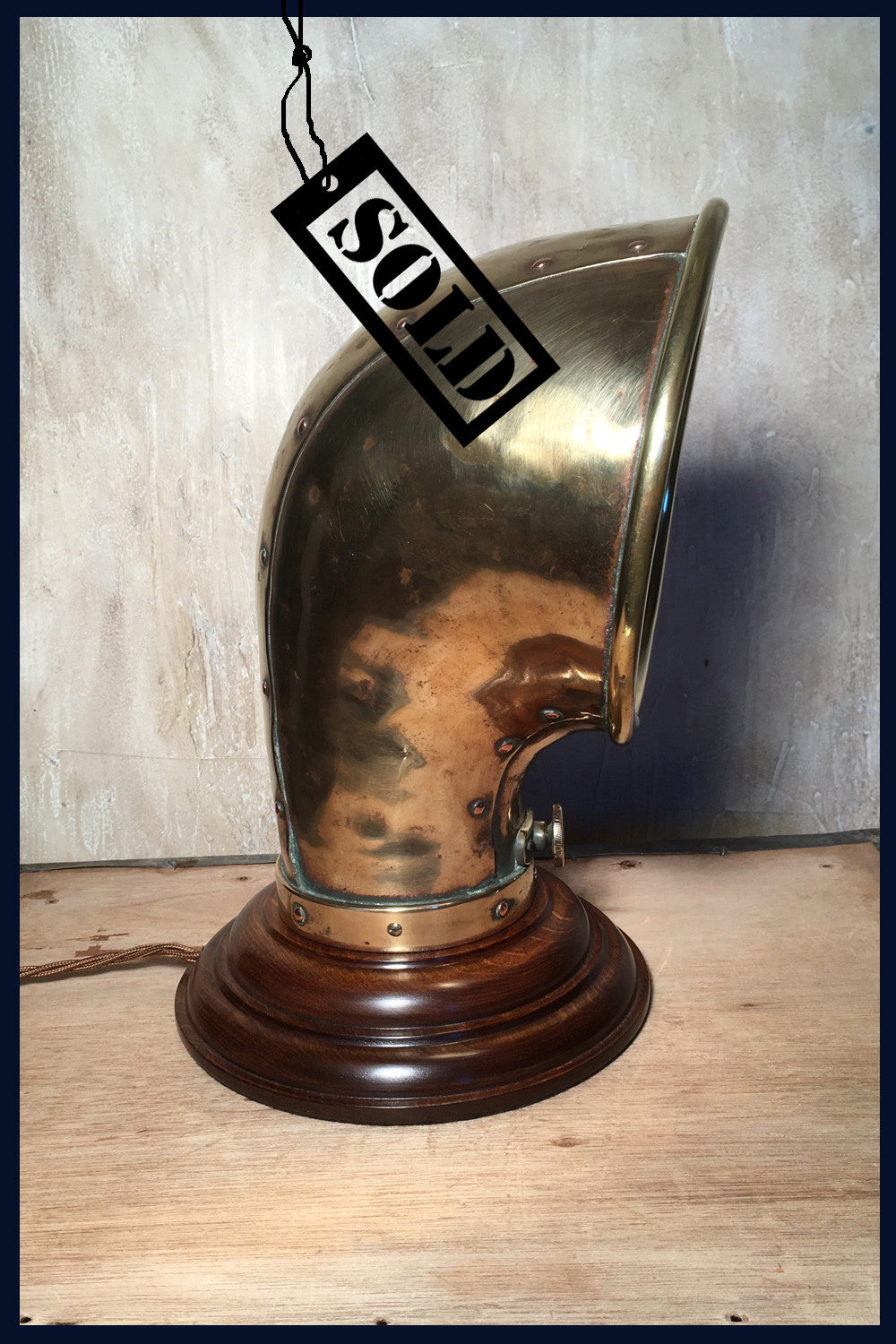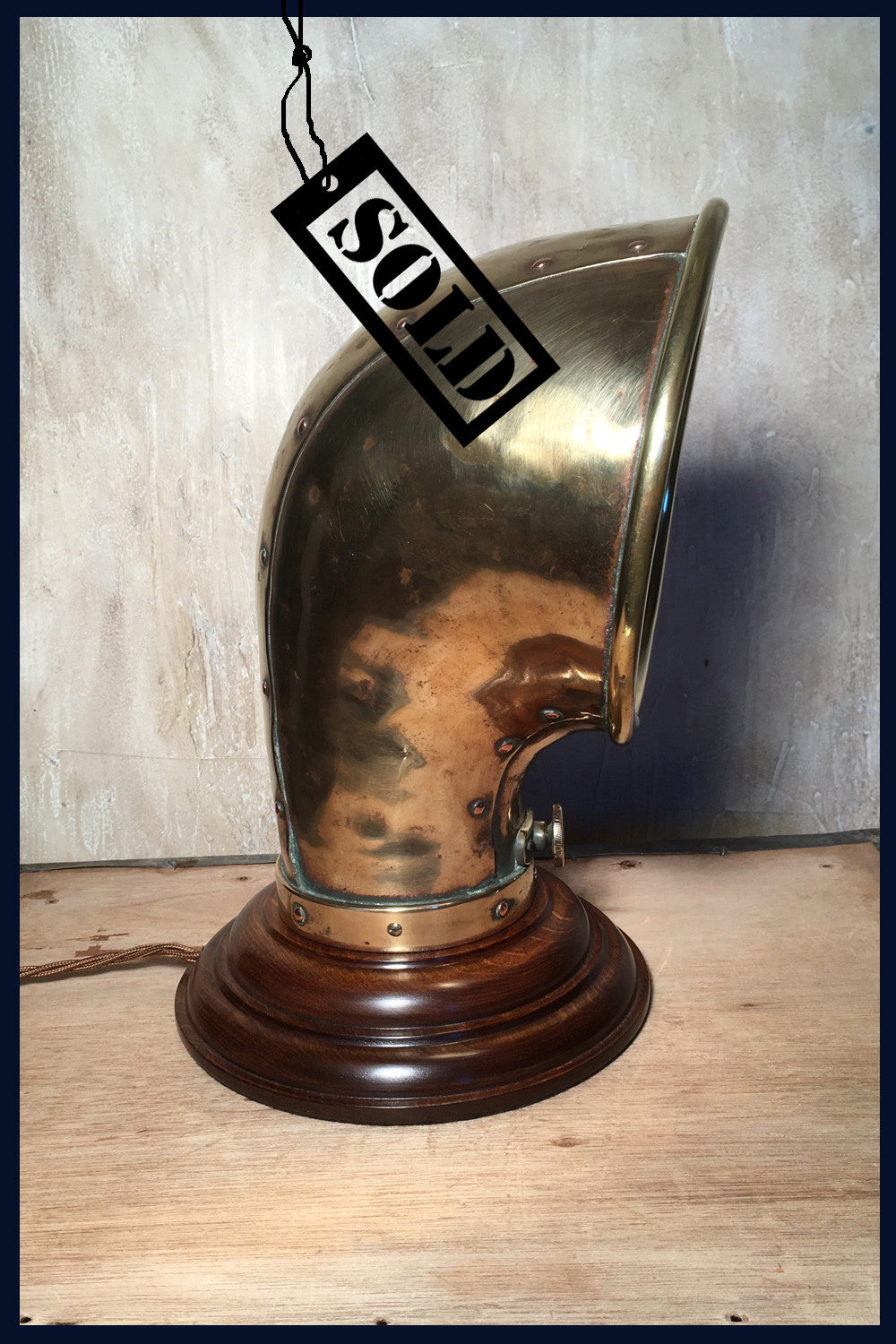 Raw 8 Antique Brass Ships Cowl Table Lamp
Raw 8 Antique Brass Ships Cowl Table Lamp
SOLD
An antique, probably 19th century, solid brass ships cowl has been transformed by Utopia into a unique nautical table lamp. The cowl was originally a cover for an air vent on a ship. The utility antique oozes contemporary style and has much character with riveted studs and a brass knob at the front. The lamp looks great with a modern retro-style LED filament bulb that provides a great light at low cost, without any heat build up.
The lamp does understandably show signs of wear commensurate with its age and purpose, but nothing detrimental to its attractive appearance - please view the photographs to assess the condition.
The light comes complete with specially turned and polished deep wooden base, retro fittings: brass bulb holder, black online switch, retro-style mid-brown twisted fabric cable and a black plug.
Dimensions Height 31cm x diameter 22cm
Raw Collection
The Raw Collection captures an elemental grandeur for interiors wherein the essence of beautiful materials is celebrated in the raw. The main inspiration for this stylish contemporary collection is the four natural elements: fire, air, earth and water.  Through harnessing the juxtaposed energies of: metal, wood and stone a natural dynamic in design evolves.
Utopia charges a flat rate of £10 for all deliveries in the UK mainland. If purchasing from outside the UK please contact us for a shipping quote.